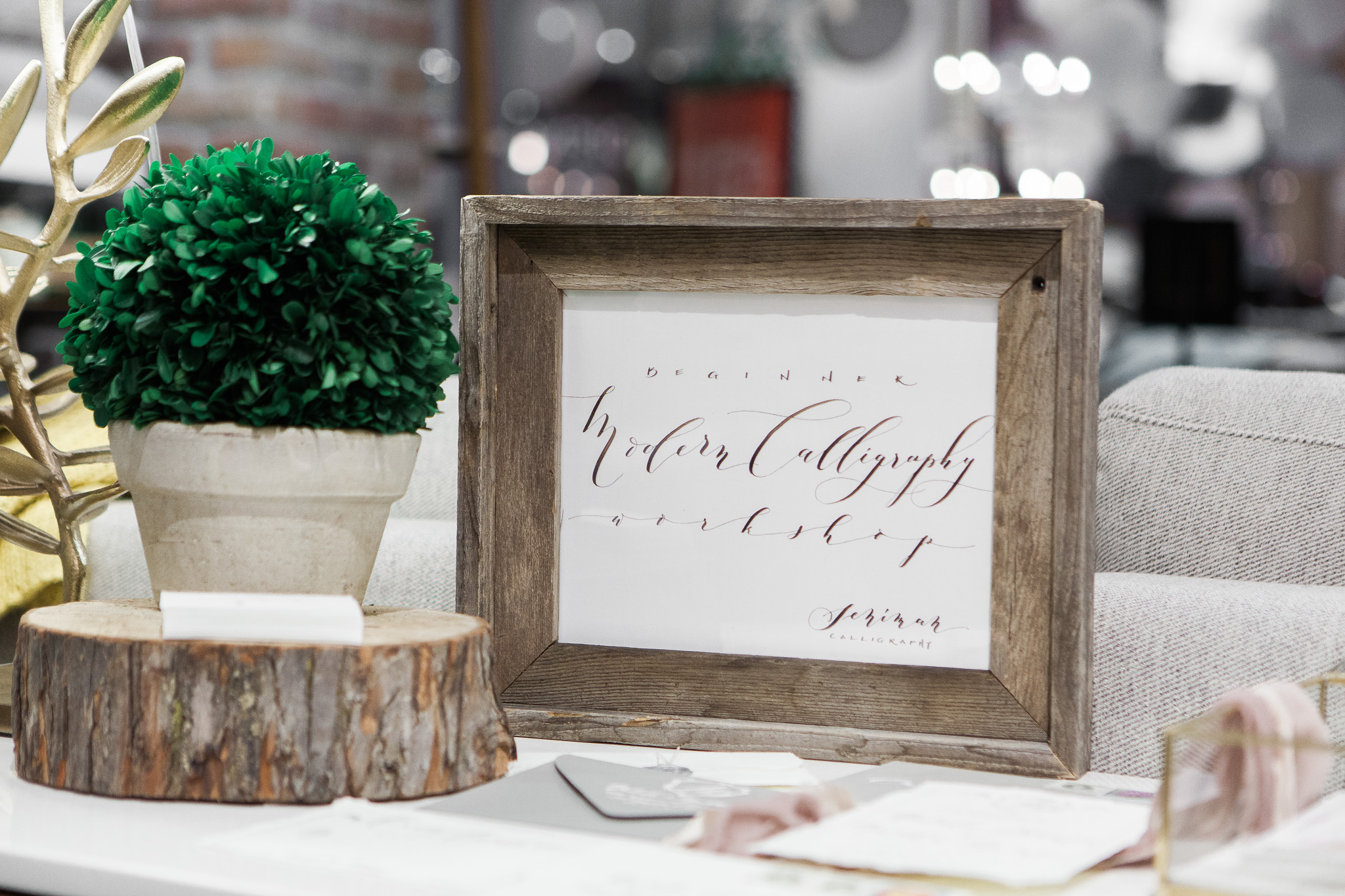 Ruth from Seniman Calligraphy will be hosting a Beginner Modern Calligraphy workshop at No Tox Life!
Saturday, December 16th 2017 at 11.00 a.m. to 2.00 p.m.
530 West 7th Street, Los Angeles CA 90014
Please purchase your beginner ticket in Eventbrite here.
I will be teaching all the basics and practice how to do a modern calligraphy with dip pen and ink. We'll go over all the basic strokes, lettering, and words.
I learned to do calligraphy without any mentor/teacher, which means I made a lot of mistakes before getting it right. There are so many things I wished I would have done differently that would speed up my learning time and made it a more enjoyable experience, which is why I would love to teach you how I wish I tackled modern calligraphy!
Supplies, snacks, and refreshment will be provided.
I look forward seeing you there!
Ruth